Room Addition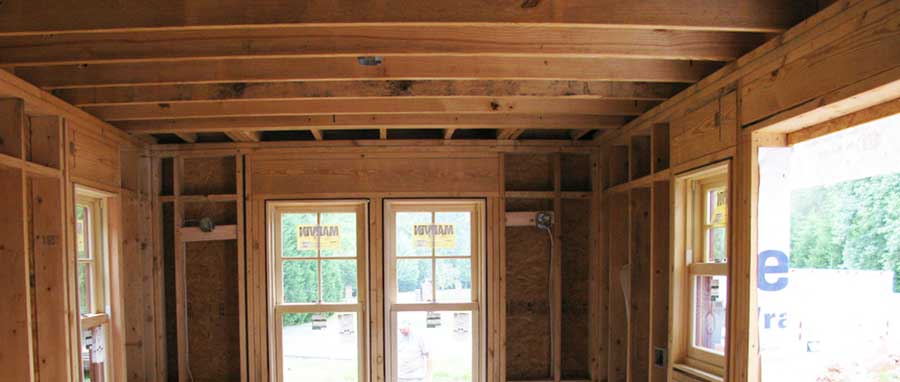 Racine Roofing offers Room Addition Services
A room addition could be the solution to your space problems. Less involved than a full house addition, and more involved than refurbishing your existing space, room additions suit the needs of many homeowners, usually when considering space and costs. A room addition does involves all of the same things that you find in new home construction, however, such as foundation, footers, framing, zoning, permitting, HVAC, flooring, plumbing, electrical, new windows, and more, so trust our professionals at Racine Roofing & Remodeling, who have over 20 years experience doing construction of all sorts.
A popular option for a room addition is a sunroom, where you can extend the seasons, relax, and enjoy the natural beauty of the outdoors in the warmth and comfort of your home. This is one of the easiest ways to add affordable living space, while adding value to your home. Sunrooms come in a many styles with various functions, such as three season, four season, screen rooms, porch enclosures, solariums, transitions, elements, and, of course, custom sunrooms.
We will help you determine which is best for your home, so that you can luxuriate in the beauty of nature, even during the most brutal weather conditions. From thermally efficient glass systems, to eco-friendly fiberglass frames, at Racine Roofing & Remodeling, we only use the best materials on the market to craft your sunroom or other room addition. Features can include lighting, accents, ceiling fans, window treatments, phone connections, pet doors, electrical outlets, and more.
There are many reasons to add a room to your home, but the project can be time consuming, so we pride ourselves on efficient, quality work that disrupts the harmony in your home for as little time as possible.
Custom Built Garage
Increase your storage and workspace, protect your cars, tools, and other important items, and improve your resale value with our custom built garages. We will work with your vision to build your dream garage.
Or Call us Now! (262) 930-6677
---
We offer labor, factory, and extended warranties on all of our work.
[osd_social_media_sharing]
FREE Estimates Call Us Today! (262) 930 6677